Gain a whole new experience in listening & viewing
with our tailor-made Audio & Visual systems.




Problems that most people face when it comes to Audio and Visuals
Microphone captures the sound from speakers and the speaker plays the sound and this cycle repeats which creates a loud screeching noise called feedback.
Buzzing or low humming sounds that are unwanted have multiple causes such as faulty speaker or cable, frequency interference and many more.
Audio and video are not sync with each other causing delays. Either the video is slower than the audio or the audio is slower than the video due to slow processing.
Regardless of size, LED panels might display at a low resolution which is blurry and painful to the eyes. The video also might not be smooth and has a lot of rainbow artifacts.
Increased demand in multimedia content
Statistic extracted from various sources.
Essential equipment for audio & visual systems
The use of a mixer is to adjust the sound profile and volume to enhance sound quality for your audiences to enjoy. You can control the treble, bass, base frequency and gain to your liking for a pleasant listening experience.
Ceiling or wall mounted speaker are widely used for places such as halls, conference rooms or even at home. With Dolby Atmos technology, you can have a true-to-life listening experience.
LED (Light Emitting Diode) panels are made out of millions of small micro diodes and its capable to light up to 12-bit of color and 8k resolution. They have no bezels which looks clean and nice from different angles.
Laser projectors are one of the most common types of visual displays. With fast projecting speed, all your slides are able to be display in a matter of seconds unlike lamp projectors that needs to be heated before projecting.
Motorized projector frames create a neat and clean look as it can be controlled using a remote control to elevate it to keep it out of sight if not in use and you can lower it whenever you want to use it.  
Pan–Tilt–Zoom camera is a camera that is capable of directional and zoom via remote control. PTZ controls are commonly used with professional video cameras in wedding ceremonies or even hall events.
Locations that we specialize in for AV systems
We cover both large and small halls with the help of our professional team. We have the experience to setup your Audio and Visual system according to your expectations.
We will provide the most suitable Audio and Visual system for conference purposes. Businesses and meetings will be able to be conducted with minimal delays.
With high quality Dolby Atmos and JBL-certified speakers, you will experience better sound quality and surround sound for a more enjoyable and immersive experience.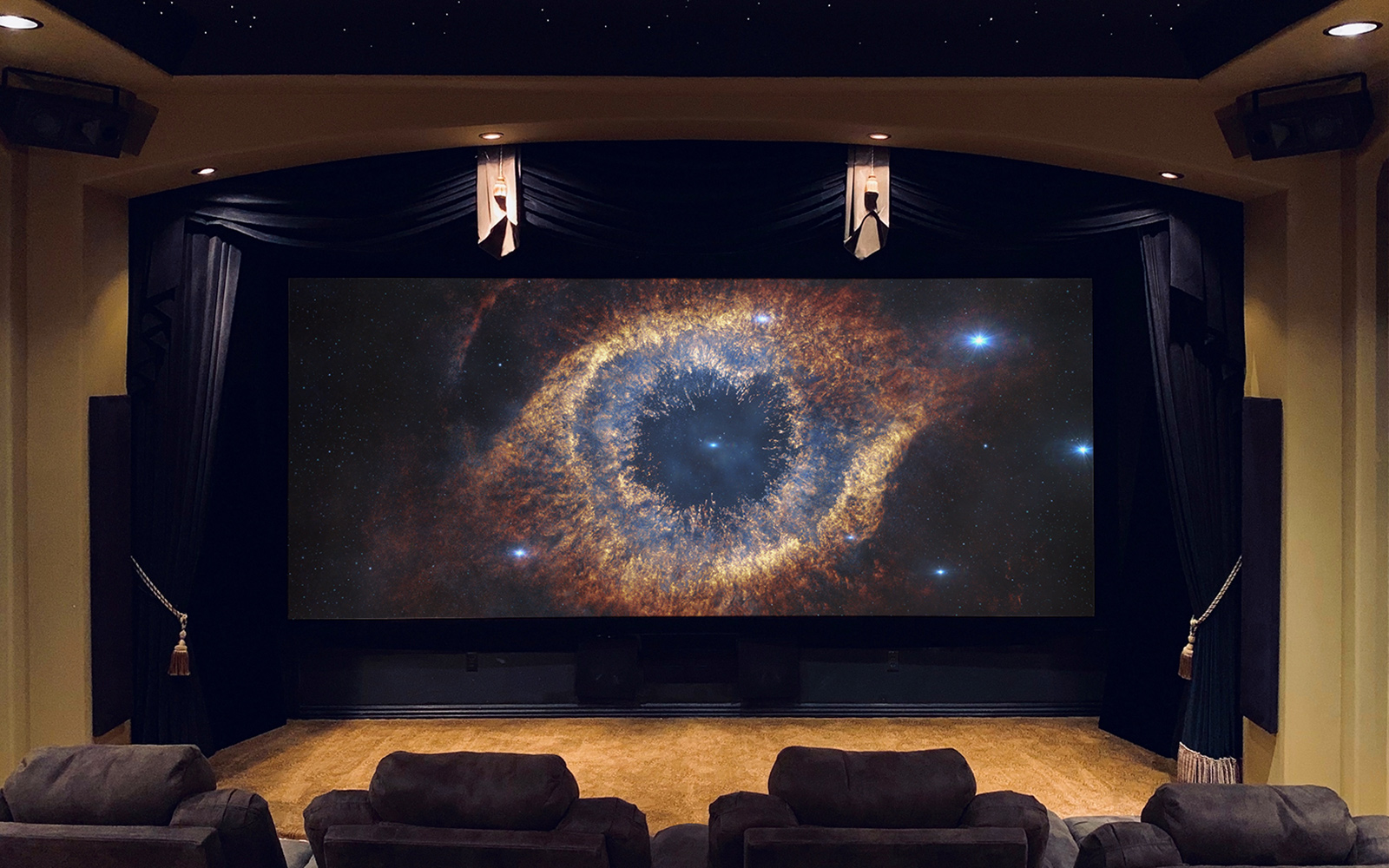 Watching movies along with our featured sound systems and visual system for your home during the pandemic. Sound projecting to all sides to avoid any sound holes and able to tweak the sounds to be more quality when relaxing.
Laser projectors for school halls as it provides more accurate colors and better image stability for students to be able to see clearer from any distance and angle. Microphones with Digital Feedback Suppression to reduce feedback from microphones.
Services that we provide for our clients
digital feedback suppression
Our professional team provides tools and software which helps reduce feedback while preserving amplification without compromising any sound quality during the process of suppression.
To setup Audio and Visual system in your room, our professional will check and give advice on the best location to position your screen and audio system which can help to minimize sound interference.
Our team will be able to perform a proper shutdown sequence for your entire audio and visual system by using a set of commands and buttons. This helps to shutdown each system one by one.
We've produced incredible result since 2018, and we'll continue to exceed your expectation again.
Enabling trust between us and our clients